Established in the spring of 2001, SDR Weddings & Events have been providing entertainment to its clients for over 12 years. We are a small business, so when you work with us, you will definitely notice the personal attention that you may not receive from much larger companies. SDR stands for what we help strive to help your event to be and that is Sophisticated, Defined & Remembered by all. We are registered in NY, and fully insured.
95 % of our work is at weddings & corporate events. What this means for you is that you are getting a team of highly motivated professional individuals who are committed to the success of your event.
We only perform at one event at any given time to ensure that the level of professionalism and quality of entertainment you receive exceed your expectations.
Thank you and we encourage you to experience the quality of SDR Weddings & Events. Meet the core of our staff: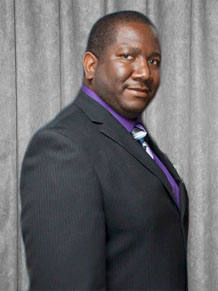 Rus(SmoothDjRus)
Owner/DJ/MC
Jen
Bridal Assistant/Event Manager
Yolana
Event Manager